Overseas Business
Recognition of the Business Environment and Basic Strategy
Nippon Life, as a mutual company, has been working in overseas business to fulfill its mission to maximize policyholder interests even amid all types of environmental changes.
 Currently, in the environment surrounding overseas business, there remains a sense of uncertainty about the future, due in part to the spread and prolonging of COVID-19 around the world.
 Despite this, we aim to (1) ensure growth opportunities that cannot be obtained domestically and secure profits stably over
the long term and (2) control risk through regional and business diversification and stabilize the Group's management, and are moving ahead with development and various kinds of initiatives for overseas business.
 As social and economic conditions change, and customer needs grow increasingly diverse, we continue to work on providing services that meet customer expectations such as insurance and asset management in each country and region.

Review
Nippon Life works to secure long-term, stable earnings through insurance and asset management business in America, Europe, and Asia-Pacific region.
 In the fiscal year ended March 31, 2021, the insurance business suffered a profit loss compared to the previous fiscal year.
Factors behind this included net losses by MLC caused by the continuation of high claims for income protection insurance, which is becoming a challenge for the entire Australian life insurance industry, and worsening profitability of group insurance impacted by changes in regulations, as well as the spread of COVID-19.
 In the asset management business, profit increased compared to the previous year. Thanks to financial and fiscal policies worldwide, market turmoil remained only temporary, after which there was an upturn and stability, leading to record-high profits at Nippon Life India Asset Management.
 As a result, the core operating profit * of the Group's entire overseas business significantly decreased.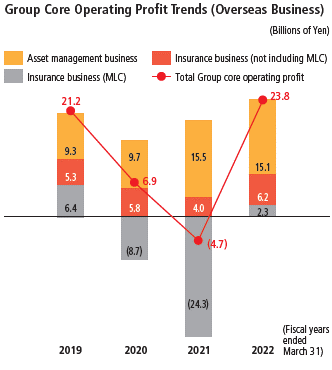 Main Activities
We are concentrating efforts on strengthening our governance structure and business portfolios, and aim to establish a revenue base for sustainable growth and secure long-term, stable earnings.
Strengthen Governance Structure
In an aim to strengthen overseas business, the "Global Business Risk and Control Office" was reorganized and upgraded to the "Global Business Risk and Control Department." Moreover, the "Global Asset Management Business Department" was newly established from the perspective of strengthening the business management platform related to overseas asset management.
 We also newly established the "Special Committee for MLC Three-Year Plan Promotion," which deliberates on matters such as the status of execution of MLC's business plan, and changed the "Overseas Insurance Committee" to the "Global Business Committee." In this way, we strengthened deliberation systems related to issues such as policies and strategies concerning the entire overseas business and management plan and results for local overseas corporations.
 In the new mid-term management plan as well, we are continually working on strengthening our governance structure, such as by implementing business management in anticipation of more stringent international regulations.
Strengthen / Improve Business Portfolios
In light of the impact of COVID-19, we conducted additional investments aimed at maintaining the soundness of MLC and recovering its profits in June and December, among other things.
 We continue to accelerate initiatives aimed at recovery toward a growth trajectory and increasing mid- and long-term profit by executing MLC's three-year plan, among other measures.
 In the insurance business in China and India, there are plans for business partners to sell equity shares of local joint ventures to Nippon Life. We are accelerating aggressive and active initiatives in order to welcome new business partners who will contribute to further growth for Great Wall Changsheng Life Insurance and Reliance Nippon Life Insurance.
 In the new mid-term management plan, we will work on initiatives which make stable growth of existing investee companies the top priority. Alongside this, we will also evaluate new investment opportunities and promote strengthening of portfolios.
Overseas Business Development
Insurance Business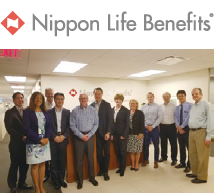 Nippon Life Insurance Company of America mainly provides group medical insurance through our bases in New York, Los Angeles, Chicago and other cities. Under the motto, "Nissay even in America," we are working to expand the Nippon Life brand's reach in the USA.
 In particular, the firm has built a strongly favorable reputation among Japanese and South Korean companies that are operating in the USA by offering customer service in Japanese and Korean.
 Since its establishment, we have sent directors and other personnel from the
Company to Nippon Life Insurance Company of America, and we are striving to strengthen the earnings base by supporting business management, sales activities, and other functions.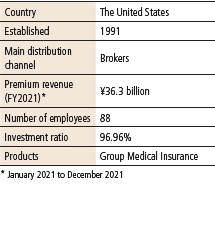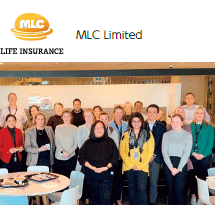 In addition to managing and monitoring MLC through Nippon Life-appointed directors and employees, we are proactively capitalizing on our overseas business experience to date, providing our support and sharing business expertise throughout the Group.
 Together with our partner National Australia Bank (NAB), we aim to realize MLC's vision to be "Australia's leading and most trusted life insurer."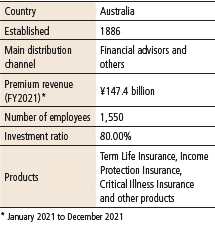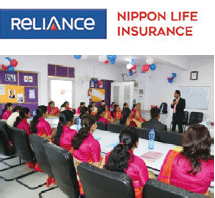 We are sharing our experiences and best practices as well as enhancing business management through directors and other personnel assigned from Nippon Life to the company. For instance, we are drawing attention in India by creating sales channels to service customers in a more detailed fashion, based on the activity model adopted by Nippon Life's sales representatives working in Japan.
 Going forward, we will continue working to develop our collaborative frameworks together with Reliance Nippon Life Insurance.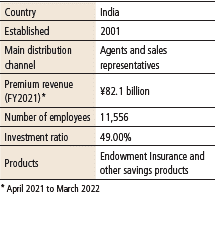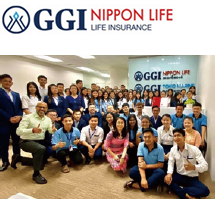 Grand Guardian Nippon Life Insurance mainly offers products such as endowment, travel, and agricultural insurances primarily through corporate channels.
 By dispatching directors and other personnel, and sharing Nippon Life's experience and know-how in a broad range of fields, we will work to achieve stable and sustainable growth, while contributing to the development of the life insurance market in Myanmar.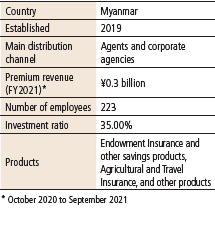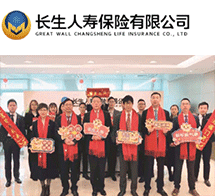 Established as the first joint venture in Shanghai between a Japanese life insurance company and a local firm, Great Wall Changsheng Life Insurance is currently developing its business activities in seven regions centered on the Yangtze River Delta region.
 Nippon Life has sent directors and other personnel to Great Wall Changsheng Life Insurance to advance its business management and risk management. Along with this, Nippon Life is promoting collaborative
frameworks in areas such as bolstering agent organizations, cultivating business with local Japanese companies and actuarial operations.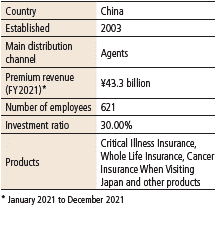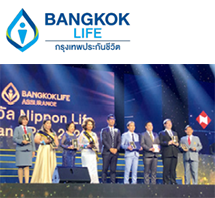 As customers' needs become increasingly diverse, Bangkok Life is focusing on growing the organization of agents possessing advanced consulting skills, in addition to expanding bancassurance, its core channel.
 Along with sending directors and other personnel to Bangkok Life in order to strengthen its governance, Nippon Life is promoting collaborative frameworks to bolster actuarial operations and agent
organizations as well as cultivate business with local Japanese companies.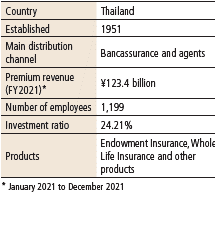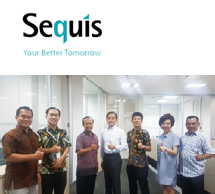 Sequis Life has strong financial soundness and offers high-quality services provided through sales agents. Nippon Life dispatches personnel such as a komisaris (commissioner) to share its expertise.
 In addition, we will continue to contribute to further growth through collaborating with local Japanese companies, and also through initiatives such as supporting the development of the middle-income strata of society.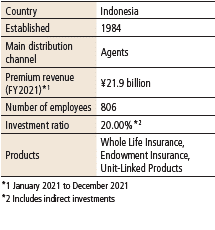 Asset Management Business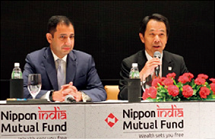 Nippon Life India Asset Management is a first-rate asset management firm with an expansive investment product lineup ranging from stocks to bonds in India's fund management industry, which continues to experience high growth.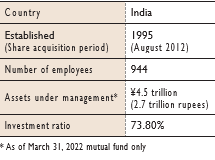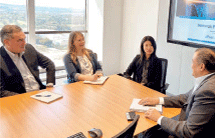 Post Advisory Group is an asset management firm that provides investment products focused on high-yield corporate bonds, with a client base centered on US and Japanese institutional investors.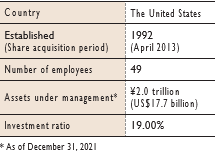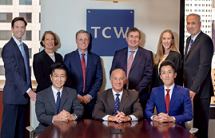 The TCW Group is an asset management firm with especially strong fixed-income operations. It manages one of the largest investment trusts in the US and supplies investment products to the world's largest pensions and institutional investors.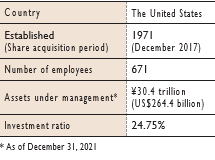 Worldwide Network
HEADQUARTERS
Osaka Head Office

3-5-12, Imabashi, Chuo-ku, Osaka 541-8501, Japan
Tel: 81-6-6209-4500

Tokyo Headquarters

1-6-6, Marunouchi, Chiyoda-ku, Tokyo 100-8288, Japan
Tel: 81-3-5533-5133
REPRESENTATIVE OFFICES
Representative Office
New York Representative Office

101 Park Avenue, 33rd Floor, New York, NY 10178, U.S.A.
Tel: 1-646-231-4000
Fax: 1-212-906-1933

London Representative Office

11th Floor, 3 Noble Street, London EC2V 7EE, United Kingdom
Tel: 44-20-7507-6000

Frankfurt Representative Office

An der Hauptwache 5 60313 Frankfurt am Main, Germany
Tel: 49-69-273999-0
Fax: 49-69-236527

Beijing Representative Office

Chang Fu Gong Office Building, Room 4007 Jia 26, Jian Guo Men Wai Dajie Beijing, 100022, China
Tel: 86-10-6513-9240
Fax: 86-10-6513-9241
SUBSIDIARIES
Insurance and Related
655 Third Avenue, 16th Floor New York, NY 10017, U.S.A.
Tel: 1-212-682-3000
Fax: 1-212-286-0938

105-153 Miller Street, North Sydney NSW 2060, Australia
Tel: 61-3-8634-4721
Fax: 1800-550-081
Research
Nippon Life Asia Pacific (Regional HQ) Pte. Ltd.

1 Raffles Quay, #10-01A North Tower, Singapore, 048583, Republic of Singapore
Tel: 65-6438-2850
Fax: 65-6438-0075
Asset Management-Related
Nippon Life Global Investors Americas, Inc.

101 Park Avenue, 33rd Floor, New York, NY 10178, U.S.A.
Tel: 1-646-231-4000
Fax: 1-212-906-1931

Nippon Life Global Investors Europe Plc

11th Floor, 3 Noble Street, London EC2V 7EE, United Kingdom
Tel: 44-20-7507-6011

Nippon Life Schroders Asset Management Europe Limited

1 London Wall Place, London EC2Y 5AU, U.K.
Tel: 44-20-7658-6000
Fax: 44-20-7658-6965

138 Market Street #34-02 CapitaGreen Singapore 048946, Republic of Singapore
Tel: 65-6800-7000
Fax: 65-6384-7792

4th Floor, Tower A, Peninsula Business Park,
Ganapatrao Kadam Marg, Lower Parel (W), Mumbai - 400013, India
Tel: 91-22-6808-7000
Fax: 91-22-6808-7072
AFFILIATES
Insurance and Related
5F No.688 West NanJing Road, Jing An District Shanghai 200041, China
Tel: 86-21-3899-9888
Fax: 86-21-6247-0739

1415 Krungthep - Nonthaburi Road, Wongsawang, Bangsue, Bangkok 10800, Thailand
Tel: 66-2-777-8888
Fax: 66-2-777-8899

Unit No.401B, 402,403 & 404, 4th Floor, Inspire-BKC G Block, BKC Main Road, BKC, Bandra East, Mumbai 400051, India
Tel: 91-22-6896-5000

Sequis Tower Lt. 33 JI. Jend. Sudirman Kav. 71, SCBD Jakarta 12190, Indonesia
Tel: 62-21-522-3123
Fax: 62-21-521-3579

11th Floor, Crystal Office Tower, Kyun Taw Road, Kamayut Township, Yangon, Myanmar
Tel: 95-1-9339377
Asset Management-Related
2049 Century Park E, Suite 3050,Los Angeles, CA 90067, U.S.A.
Tel: 1-310-996-9600
Fax: 1-310-996-9669

865 South Figueroa Street, Suite 1800 Los Angeles, CA 90017, U.S.A.
Tel: 1-213-244-0000